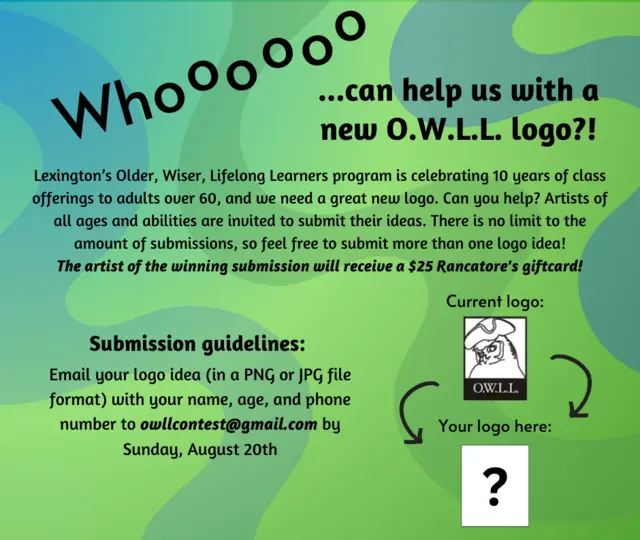 Lexington's Older, Wiser, Lifelong Learners program is celebrating 10 years of class offerings to adults over 60, and we need a great new logo. Can you help? Artists of all ages and abilities are invited to submit their ideas. There is no limit to the amount of submissions, so feel free to submit more than one logo idea! The artist of the winning submission will receive a $25 Rancatore's gift card.
Submission guidelines:
Email your logo idea (in a PNG or JPG file format) with your name, age, and phone number to owllcontest@gmail.com by Sunday, August 20th.